Kym's story | Operating a tourism business throughout COVID-19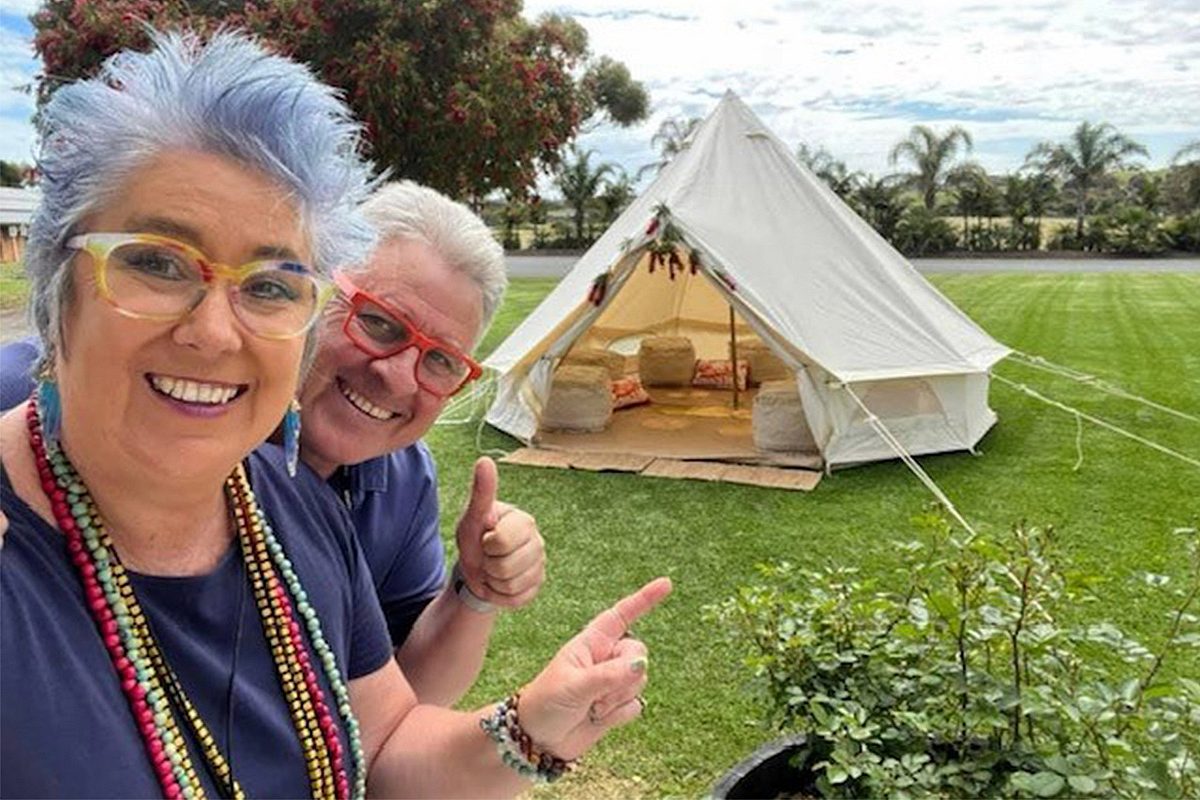 For the past 27 years, Kym Brown has worked alongside husband Steve to host countless tourists, taking delight in introducing new people to the wonders of South Australia's Barossa Valley region.

Starting out in 1995 as Treasured Memories Accommodation—where the Browns welcomed guests to their own homestead—over time the business grew to encompass 15 properties and 10 tour vehicles.
"After winning the Australian Tourism Award in 2001, we commenced the Getaways SA tourism booking platform throughout South Australia," Kym said.
"Offering daily wine tours and bus highlight tours throughout the Barossa, Adelaide Hills and McLaren Vale regions, we were operating seven days a week with multiple vehicles out each day.
"We also managed holiday accommodation at our 15 properties—operating with an average occupancy of 85 per cent—and were busy booking tourism products throughout South Australia.
Unfortunately, like all Australian tourism operators, Kym and her staff were devastated by the impact of COVID-19.
"We had to close our office in Tanunda and start working from home," she said.
"Our workforce was reduced to three team members, plus Steve and myself taking bookings. At one stage we had $0 income—no one confident enough to come and stay or to be out enjoying a wine tour."
What kept the Browns in motion was the same resilience that kept them in business for the decades prior—an ability to keep "evolving, creating and reinventing ourselves".
"One of the keys to our success is to keep evolving, keep thinking, keep networking with like-minded businesses, and always add your own awesomeness and sparkle to everything you do," Kym said.
"During the COVID-19 period, we commenced another business called Bringing Barossa To Your Door, working with leading chef Stuart Oldfield to create a three-course meal for home delivery.
"Winemaker Wayne Delluva would match his incredible wine to each meal offering, and customers could finish off with a delicious cheese option from cheesemaker Victoria McClurg.
"This wasn't about making money, it was about keeping ourselves mentally stimulated, connecting with people again, and supporting other local businesses in our community."
In 2021, Kym identified an additional customer need: the time and space to reconnect with themselves and others after a period of stress, loneliness and isolation.
"I saw that people isolating, or working from home, really missed conversing and sharing with other people," she said.
"We launched Ultimate Barossa Retreats in February 2021, offering onsite pampering, psychic readings, art therapy, and also time to sit and 'be you'.
"Our aim was to offer a retreat every month, but by the end of 2021, we had already hosted 13 retreats and two workshops, looking after 209 'relaxees' in just 10 months."
This philosophy—the need to take time out from our busy lives—is one that Kym and husband Steve adopt personally.
Despite the many demands of their business and family lives (juggling business management with care for young children and an elderly parent), Kym makes sure to carve out some time each month for rest.
"Steve and I have our own respite once a month just to be us," Kym said.
"We both enjoy exploring new offerings throughout South Australia— there is nothing like experiencing it for yourself!"
It also helps—Kym's found—to reach out to others for support. Getaways SA was funded through the South Australian Government's SME Advisory Services Program to access expert advice from Tourism Accelerator.
"Tourism Accelerator was a huge help with mentoring, and recently helped us secure a Tourism Industry Development Fund grant from the South Australian Government," she said.
"We are also members of the Tourism Industry Council of SA (TICSA) who have online workshops to keep us connected and updated."
Kym's parting advice for other businesses is to 'go for gold', wisdom passed down from her own mother.
"Whatever you do, leave your mark," she said.
"Tailor your service and product to something you would love to receive yourself—your customers are handing over their hard-earned money and deserve to feel special and unique."