About the program
The Department for Industry, Innovation and Science (DIIS) has partnered with the Port Adelaide Football Club (PAFC) to deliver a suite of networking and professional development opportunities in 2023 that will help remove barriers to entry and support female-led business owners to achieve their growth ambitions.

The HERstory: Business Collective is comprised of two core components running throughout 2023 that align with the Women in Business Program:
Business Network Creation
Event Series
HERstory: Business Collective event series
HERstory: Business Collective connects women in business, passionate about their profession and personal growth, who are generous in spirit and in sharing their knowledge to empower each other. This is a new initiative by the Port Adelaide Football Club established not only to support women but create a platform and environment where women can elevate each other to achieve their goals and dreams inside and outside of the sporting arena.
The program will run throughout 2023 and a more detailed calendar of events will be released soon.
Collective Conversations on the Couch
Two Collective Conversations on the Couch business networking events that are expected be delivered over a 12-month period in 2023.

The Port Adelaide Football Club will develop, create and manage two large scale breakfast or lunch events that will present inspiring women across leadership, small business and the corporate environment. Each event will have a theme, a purpose and a distinct takeaway message and be a ticketed event. Lessons will be shared, networking opportunities and connections established.

Female Founders - Lunch and Learn Masterclasses
Two Lunch and Learn Masterclasses will involve an intimate boardroom round table for female small business owners, providing them access to share knowledge and business advice.

Hosted and facilitated by an experienced female business owner as a ticketed event for small groups that will allow female small business owners to ask questions and seek input from those more experience to help them and their business grow.

Business Network Creation
Establishing HERstory: Business Collective as a brand and a network will enable more women in business to broaden their network and support each other. Port Adelaide Football Club will also launch a non-traditional, fee-free membership for women in business, small business owners and entrepreneurs will be able to support each other and share advice and knowledge.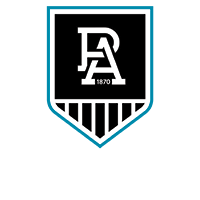 Be the first to know about HERstory: Business Collective Program events as soon as they open