Bronte's story | Steering the family business through decades of evolution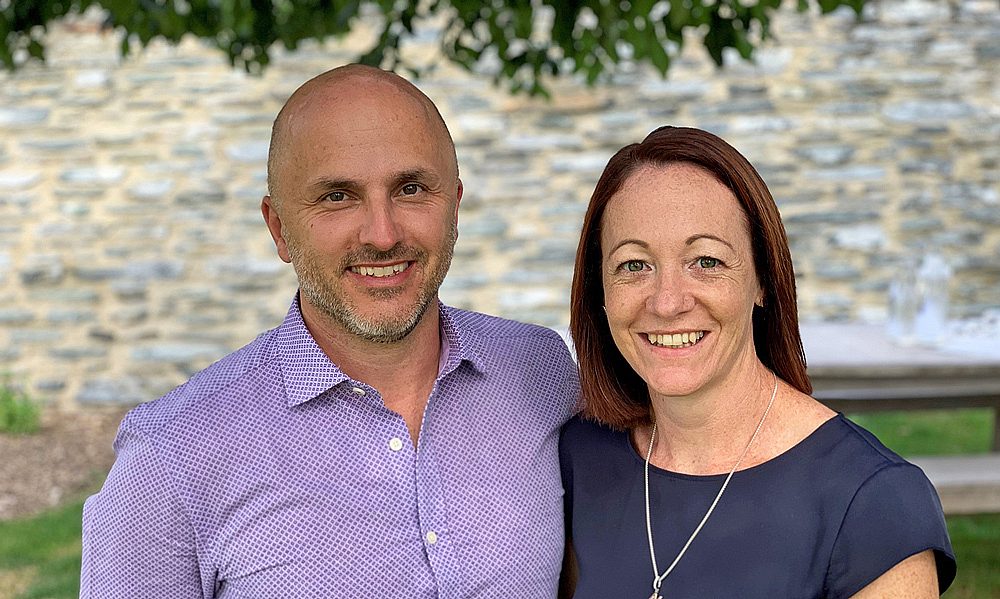 In 1987 David and Ann Hough decided to take their business acumen, developed over years running a popular deli and grocery store in the Adelaide Hills, and start an industrial packaging business.
The venture was called Pak-Rite, a family business that quickly outgrew the garage and has continued to grow over the three decades since.
Under the eye of son and Managing Director Bronte Hough, the business has shifted from the sale of industrial products like bubble plastic, corrugated card and packaging tape, to provide cleaning, chemical, washroom, packaging, hand hygiene, and eco-friendly solutions.
Now called Salute, the business serves customers in the education, hospitality, healthcare, aged care, food service, industrial, and entertainment sectors right across Australia.
Bronte speaks to us on the challenges of managing a family business, and how the Hough's have managed to keep up with the ever-changing demands of customers.
"When I first properly joined the family business in 1998, it was difficult as I was brought in to manage the business, but my parents liked to do things their way," he said.
"For the staff it was like having two skippers steering the ship. That can be challenging for everyone involved, but we did pretty well considering Dad and I have very head-strong personalities.
"The upside is that you are in the trenches assisting your parents in a business that they have worked so hard in, a business that provided our entire family with learnings and opportunities.
"It has given my family different freedoms when compared to working a 9-5 day job, but on the other side, when you own a business you work extremely long hours—it can be difficult to switch off and man, sacrifices are made.
"I'm sure most business owners would agree that finding a balance between work, family and health is challenging.
"Lately, I've made a conscious effort to invest in getting the best people around me. I've introduced a Senior Leadership Team to delegate much of the sales and operations to, so I can focus on the strategic side of the business and allow a more balanced life."
In addition to prioritising personal well-being, Bronte says the COVID-19 pandemic was an opportunity for Salute to introduce new initiatives to safeguard employee wellbeing and encourage retention.
"During COVID we introduced a paid day off per week during the slower months for each staff member to engage in some type of professional or personal development," he said.
"This is our way of giving back after five years of tremendous growth."
Bronte attributes the company's recent growth, and thirty-five years of success, to their consistent customer-first approach.
"Don't just sell to your clients, you must connect and find out what they need," he said.
"We aim to forge long-term partnerships with our clients and work hard to provide them with customised solutions that will add value, address their needs by reducing cost and usage, and, where possible, help protect our planet and environment.
"We are always looking for the next product to showcase to our client base. You have to be open to other ideas and ways of thinking.
"For instance, we were one of the first to introduce a controlled use toilet paper system to the market, and we also brought BioPak to South Australia as we truly believe in eco-friendly solutions."
Asked what other advice he would impart to business owners, Bronte says accountability and open, honest and direct communication are key.
"Don't tolerate negativity and focus on the relationships that matter," he said.
"It is also crucial to put time aside to discuss your business strategy and how it's tracking.
"Understand the difference between vision, strategy and tactics—and listen to opinions beyond the boardroom."
Read next
How are new technologies set to help, or harm, your business?